---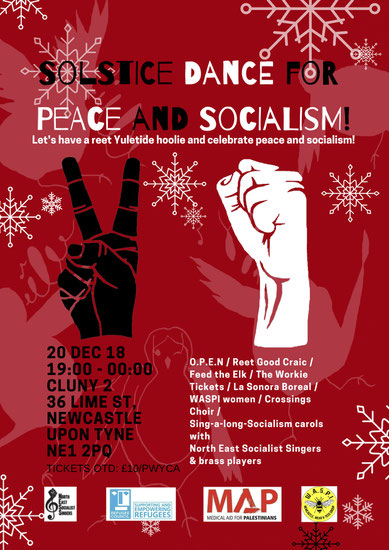 ---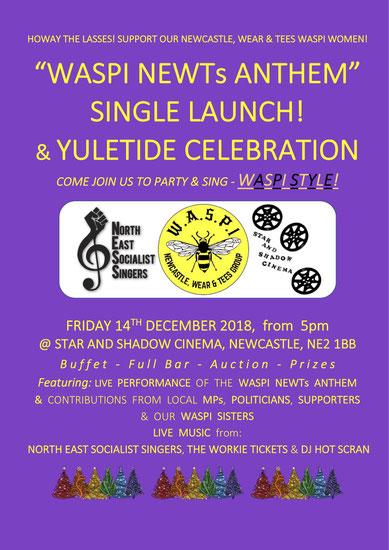 ---
DURHAM HYMNS - SONGS OF WAR, ST. BRANDON'S CHURCH, BRANCEPETH CASTLE, DURHAM - 7.30PM
SONGS OF WAR is an imaginative collaboration between men in HM Prison Frankland and four of the region's most acclaimed young singer-songwriters: Barry Hyde, Elizabeth Corney, Lindsay Hannon and Bethany Coyle. Together they have produced a memorable suite of new songs that will touch the heart. 
The project drew inspiration from The Durham Hymns, the World War One project commissioned by the Northern Regional Brass Band Trust as part of the region's commemorative programme.
The Durham Hymns created a new suite of hymns that reflected the events and experiences of real people in the county. Lyrics were commissioned from the Poet Laureate poet Carol Ann Duffy and music from Jonathan Bates, Jessica Curry and Orlando Gough.
For more information, please see HERE
---
NORTHERN WRITES FESTIVAL FINALE PERFORMANCE - STANLEY LAMPLIGHT THEATRE, DURHAM - 7.30PM
For more information please see HERE
GARY CLARKE COMPANY: COAL - 7.30PM AT THE GALA THEATRE DURHAM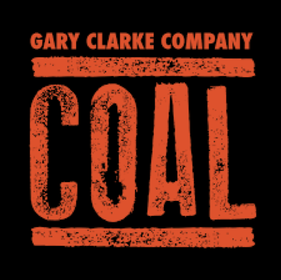 I am delighted to be playing a pitman's wife and dedicated member of 'Women Agaignst Pit Closures' in the Gary Clarke Company's fantastic 'COAL' - an 80 minute production, depicting the history of the 1984 miner's strike as told through contemporary dance, physical theatre, music and film.
It has won the *Award for Achievement in Dance* at the 2016 UK Theatre Awards and has been has been nominated for one of the prestigious *Knight of Illumination* Awards and is also nominated for the *Best Independent Company* at the Critics Circle National Dance Awards 2017! 
Tickets available from Gala Theatre Durham - www.galadurham.co.uk
---
VOICES FROM THE RUINS - WEA REGIONAL OFFICE, 10-4PM 
(See poster below for details)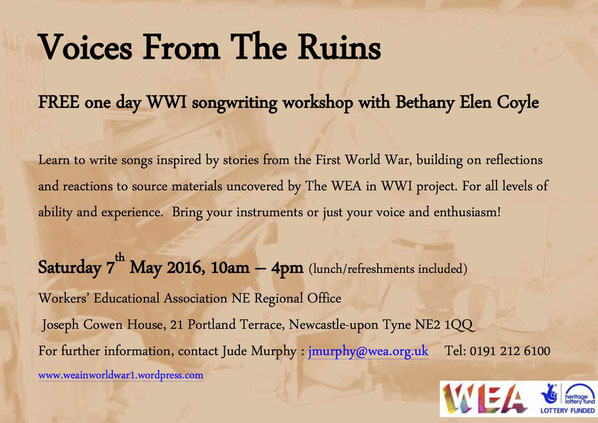 ---
BREAD AND ROSES - AN EVENING OF SOCIALIST FEMINISM - 7PM
- THE CUMBERLAND ARMS, BYKER, NEWCASTLE
For further information please click HERE
MAY DAY MARCH AND RALLY - NEWCASTLE UPON TYNE, FROM 11AM
For further information please click HERE
---
'IT'S A WONDERFUL LIFE' & THE COAST ROAD LIVE - TYNESIDE CINEMA, NEWCASTLE
COME CELEBRATE CHRISTMAS WITH THE COAST ROAD! 
Have an unforgettable and very Christmassy night of good cheer at the pictures with this special evening of film and live music with a screening of the greatest Christmas film of all-time It's A Wonderful Life preceded by a performance by the fabulous North East-based acoustic jazz-folk collective The Coast Road.
Drawn together by invisible threads woven under a full moon the Coast Road play simple, stylish jazzy folk. This versatile and accomplished band will be bringing out their festive songbook for a lively night of beautiful songs guaranteed to put you in the merriest of moods before you see George Bailey become 'the richest man in town'. 
---
AN EVENING WITH ROSES AND REVOLUTIONISTS - NEWCASTLE CITY LIBRARY - 6PM
Join Nigel Todd in conversation with Dr. Charlotte Alston about Newcastle's famous but 'lost' Victorian anarchist land colony, a story told in his new book Roses & Revolutionists.  
Songs from Bethany Elen Coyle, a glass of Fairtrade wine, and rounded off with Rob Turnbull on the Plebs League.
---
NORTH EAST PEOPLE'S ASSEMBLY SEASONAL SOCIAL - BROADACRE HOUSE, NEWCASTLE, 7PM
---
SUNDAY SISTA CLUB @ HOOCHIE COOCHIE, PILGRIM STREET, NEWCASTLE - 4-6PM
---
NORTH EAST LABOUR HISTORY SOCIETY CHRISTMAS SOCIAL @ THE BRIDGE HOTEL, HIGH LEVEL BRIDGE, NEWCASTLE - 7PM
---
BAR 26 - KESWICK
Bethany Elen will be playing with The Coast Road comrade Dave Camlin

---
MANIFESTO FOR A NEW CITY @ NORTHERN STAGE, NEWCASTLE - 7.30PM 
(Post Show discussion Friday evening after performance)
"Imagine that you could build a utopia, that this place could be different to any other. 
A free town, a place of imagination. 
What would we do?"                                                        
(2005 Darling, Manifesto for a City)
---
LAMPLIGHT ARTS CENTRE, STANLEY, COUNTY DURHAM - 1.30PM (see below for information)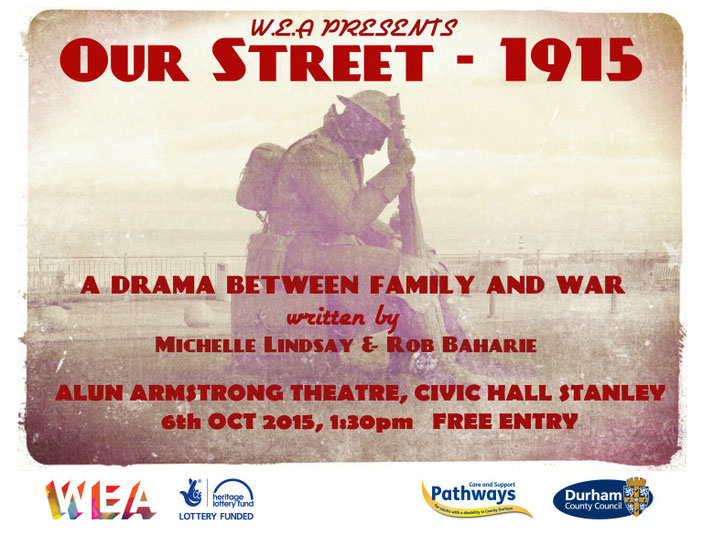 ---
JEREMY CORBYN LABOUR LEADERSHIP CAMPAIGN CELEBRATIONS, NEWCASTLE
(PARTY MEMBERS / SUPPORTERS ONLY)
---
CALAIS SOLIDARITY MARCH AND RALLY (SINGING PERFORMANCE)
ASSEMBLING 10AM AT THE CENTRE FOR LIFE, MARCH BEGINS AT 11AM FOLLOWED BY A PROTEST AT THE CIVIC CENTRE AT 11.30AM
#REFUGEESWELCOMEHERE
---
---
JERMEMY CORBYN LABOUR LEADERSHIP CAMPAIGN 
AN EVENING WITH JEREMY CORBYN, THE TYNE JOURNAL THEATRE AND OPERA HOUSE, NEWCASTLE UPON TYNE, 7PM
---
ST. TERESA'S CHURCH, HEATON, NEWCASTLE - 7.30PM (see below for details)
---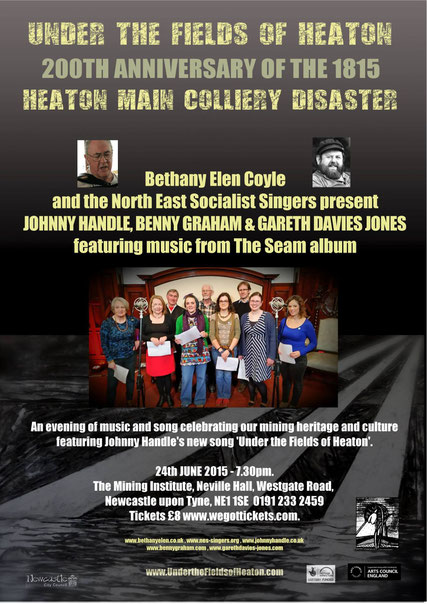 MINING INSTITUTE, NEWCASTLE - 7.30pm
Bethany Elen Coyle and the North East Socialist Singers presents:
JOHNNY HANDLE, BENNY GRAHAM, GARETH DAVIES-JONES
SPINNEY, NEWCASTLE - 2pm
Bethany Elen, NESS and The Coast Road performing as part of the 'Under the Fields of Heaton' festival.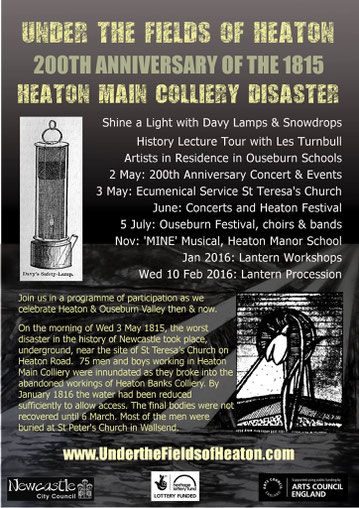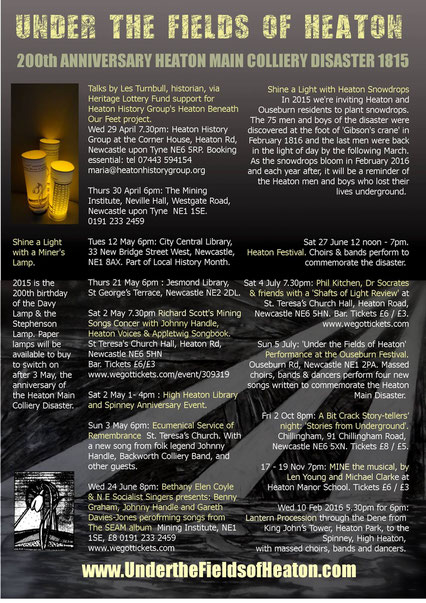 ---
GREAT NORTH MUSEUM - 7.30pm
Bethany Elen performing music form the Civil Rights Movement - at 'A Kings Speech'. A screening and discussion on Martin Luther King's visit to Newcastle. 
 For further info: www.journeytojustice.org.uk/projects/footsteps-to-freedom
INSERT PICTURE
---
DISCOVERY MUSEUM, NEWCASTLE - 1.30pm
Bethany Elen and NESS (www.nes-singers.org) at Journey to Justice exhibition launch
FENHAM LIBRARY, NEWCASTLE - 7PM
Bethany Elen and NESS performing as part of 'The Seam' album launch. Music from the heart of the Mining Institute, Newcastle.
For info: www.garethdavies-jones.com